Solid Song Lyrics Drake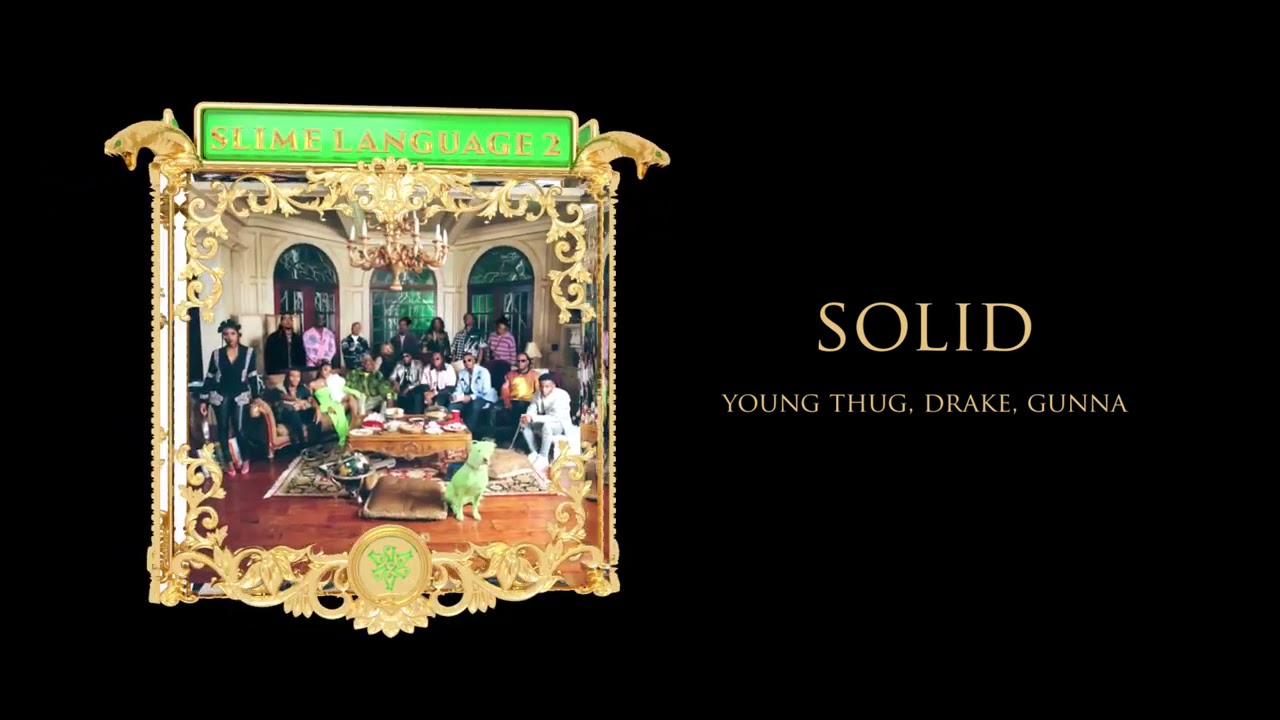 Solid Song Lyrics Drake is the latest song Featuring Drake with Lyrics penned by Foreign Teck, Elyas, Wheezy, OZ, Drake, Gunna & Young Thug.Recording Engineers for this song are Noel Cadastre, A Bainz & Florian Ongonga while this song has been produced by Elyas, Foreign Teck, Wheezy & OZ.
Song Credits
[Intro: Drake]
Ayy, slip, slide, tryna provide for me, for me, for me

[Chorus: Drake]
Find me somewhere out in London, you know that's the hideaway
I need some head and some moral support from you right away
Since I been makin' donations to you like United Way
You know how I do
Stories you told me 'bout him, I can see that it's night and day
He told me the truth
Walkin' from here to my bedroom, it feel like it's miles away
It's too many rooms

[Post-Chorus: Gunna]
And I'm still hard body, I don't fear nobody
Phantom whips I'm ridin', all my friendships solid
I get big deposits, all my whips exotic

[Verse 1: Drake]
Revin' the engine, yeah
City dependin', I gotta finish it
I want opinions, yeah
She want a demon, yeah
She want a ring or some sort of arrangement, yeah
Something's that's dangerous
I wanna change it, I wanna claim it, yeah
I want it painted, yeah
She quick to say, "No" 'cause she know she a diamond, yeah
She gettin' quiet, yeah
She on a diet, she want a massage, yeah
I'm tryna get intimate, ay
Bank account never diminishin', yeah
Niggas are changing they images, yeah
Niggas act hard but they innocent
Hop in a tank and move militant, yeah, yeah, yeah, yeah

Other Songs Lyrics
Frequently Asked QuestionsO(FAQ's)
1)Who is the singer of the song Solid ?
A)Solid song has been sung by Drake.
2)Who is the lyric writer of the Solid Song?
A)Lyrics for Solid song have been penned by Foreign Teck, Elyas, Wheezy, OZ, Drake, Gunna & Young Thug.
3)Who is Featuring in this song?
A)Drake is featuring in this song.
4)Who are the producers of Solid Song By Drake?
A)Elyas, Foreign Teck, Wheezy & OZ are the producers of this song.